- FACEBOOK GROUP
- PODCAST RSS FEED
- MISFITS PROMO
- CAPTION CONTEST
- RELATED LINKS


Contact:
info@misfitsaudio.com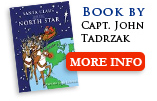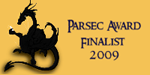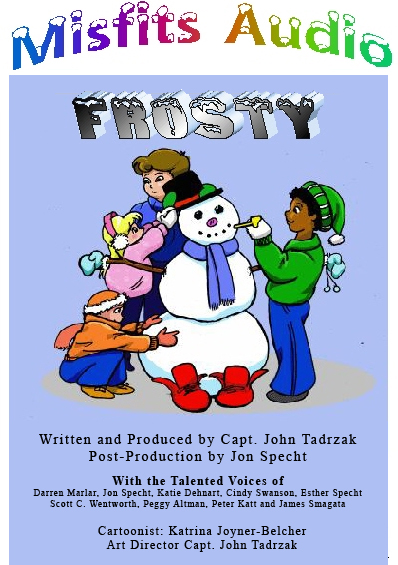 Listen to Audio: (30 Minutes)

Many, many years ago I remember Frosty the Snowman being read to me. Later as I grew up I was able to read it to my self. I think that is why I have a fondness in my heart for this show. There was a lot, and I do mean a lot, of time spent on this show and a lot of people added their valuable time to help make this the best Christmas show that I have ever done, a heart warm Thanks to the CAST that made this possible. I want to give a Special Tanks to the Cartoonist Miss Halona Brooks, a young lady of a whole 14 years of age. Then there is Jon Specht, the mixer who spent hours, putting this together, and have to listen to me and my suggestion. Now, the very last special person Jim Smagata, who spent hours without SLEEP, putting the pictures together and adding his magical touch, to make this our greatest family Christmas Show. My deepest "Merry Christmas" to all, and to all a very safe New Year.
- Capt. John
Frosty was written by: Capt. John Tadrzak
Post-Production: Jon Specht
Cartoonist: Ms. Halona Brooks
Animations: Jim Smagata
Music: Hartwig media dot com
Sound effects: Jon Specht

Our very special Cast:
Radio Announcer: Jon Specht
Billy: Katie Dehnart
Mom: Cindy Swanson
Daddy: Jon Specht
Sally: Esther Specht
Bus Driver: Scott C. Wentworth
Tommy: Katie Dehnart
Tommy's Mom: Katie Dehnart
Joe: Katie Dehnart
Mrs. Bedford (teacher): Peggy Altman
Frosty: Darren Marlar
Policeman: Peter Katt

Misfits Audio Commercial done by: James Smagata

Thanks to Hartwig media dot com for some music selections.

We are not affiliated with © 1999 Warner Bros. Jack Frost/Frosty The Snowman movie or Frosty the Snowman (1969) (TV) Directed by Jules Bass Arthur Rankin Jr. (Rankin-Bass Productions, Mushi Studio) In no way do we intend to infringe of their copyrights or any other copyrights.

This audio production version of Frosty was produced by Misfits Audio, Copyright © 2009.