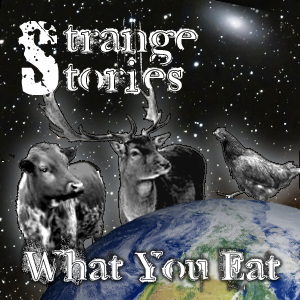 After a mysterious comet passes by Earth, people begin transforming into what they have eaten. Can a NASA ship catch the comet and solve the mystery before it's too late for mankind?

What You Eat
[ 32:47 ]
Play in Popup
|
Download
(2966)
What You Eat was written by Mike Murphy.
Producer: Katie Dehnart
Asst. Producer: Mike Murphy
Post-Production: Mike Hennessy
Scripted Editor: Arlene Osborne
Music Credits: Incompetech.com
Sound Effects: Soundsnap and GR Sites
Cast:
Kevin Kemple as Greg Collins,
Glen Hollstrom as Professor William Travers,
Katie Dehnnart as Tina Masters
John Dehnart as Dave Pike,
Julie Hoverson as The Narrator,
Katie Dehnart as the Stagehand,
Joe Stofko as General Morgan,
Zellie Berraine as Dr. Unger
Mike Hennessy as the Newscaster,
Eleiece Krawiec as the President of the United States,
Kristopher Sumrall as Dr. Winchell,
Zellie Berraine as Ellen Jefferson,
Paul Lavelle as Captain Redmond,
Jim Prater as Andrew Lucas,
Sam Haft as Lt. Anders
Cookie Colletti as Dr. Bonham, and
Mike Murphy as the Gonku.
14 Comments to "What You Eat"