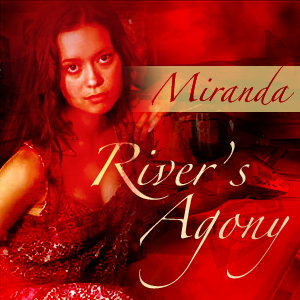 Miranda: Survivor's Story "River's Agony"
[ 4:32 ]
Play in Popup
|
Download
(2007)
Concept of Alexa Chipman
Disaster has struck the Miranda colony. Most of the population is dead or has turned into insane monstersonly interested in violence. One lone girl survived the G-23 Pax, but she doesn't know what is going on or what to do.
Featuring the voice talent of:
Survivor & River Tam – Alexa Chipman
Academy Doctor – Capt. John Tadrzak
Reavers – Capt. John Tadrzak, Alexa Chipman
Sound Effects by:
Alexa Chipman, Stevie K. Farnaby, Bill Hollweg, Paul Mannering and grsites.com
Creative Commons – No Derivatives – Non Commercial – Attribution – 3.0
All characters/etc property of Joss Whedon & Fox, this is for entertainment purposes only, no copyright infringement is intended. Stay shiny!
4 Comments to "Miranda: Survivor's Story "River's Agony""