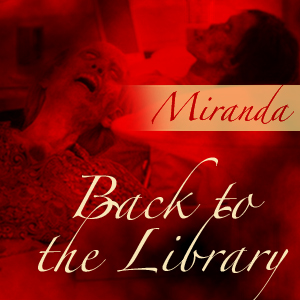 Miranda: Survivor's Story "Back to the Library"
[ 4:14 ]
Play in Popup
|
Download
(1970)
Concept of Alexa Chipman
Having escaped to an abandoned library, the survivor tries to calm herself down and figure out a plan. But she is surrounded by flesh-eating Reavers and doesn't even know how to fly a ship off planet.
Featuring the voice talent of:
Survivor & River Tam – Alexa Chipman
Reavers – Alex Gilmour, Capt. John Tadrzak, Stevie K. Farnaby
Sound Effects by:
Alexa Chipman, Stevie K. Farnaby, Bill Hollweg, Paul Mannering and grsites.com
Creative Commons – No Derivatives – Non Commercial – Attribution – 3.0
All characters/etc property of Joss Whedon & Fox, this is for entertainment purposes only, no copyright infringement is intended. Stay shiny!
2 Comments to "Miranda: Survivor's Story "Back to the Library""