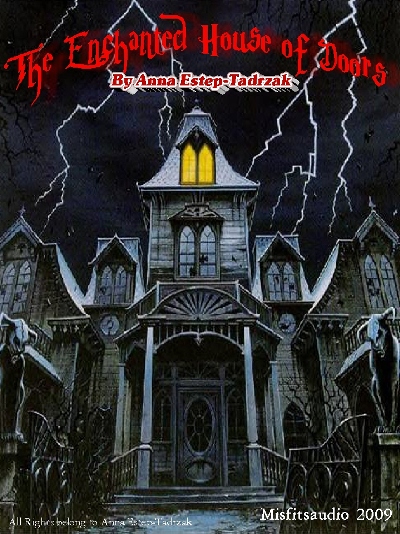 Enchaned House of Doors
[ 16:30 ]
Play in Popup
|
Download
(659)
Author: Anna Estep-Tadrzak
Rated "Halloween" Evil laugh Hahahahahaha
From her past, a memory arises, parts of it Cold, parts Frightening, and Hazardous.
Do you want to come in and listen as tho you are looking through her eyes?
It was from many, many years ago, when houses were built very, big and lonely, (when empty) . In city called Akron, in the State of Ohio contained such a house.
This audio is true, only the names have been changed to protect the innocent.
House of Doors is written by Anna Estep-Tadrzak
Featuring the voice talent of:
Capt. John Tadrzak as the Narrator
Darren Marlar as the Announcer
With the help of:
Post-Production
Eric Desrosiers
Assisted by James Smagata
Music by:
podsafeaudio.com, incompetech.com
Sound Effects by:
soundsnap.com, a1freesoundeffects.com, .sounddogs.com, and partnersinrhyme.com
All characters/etc property of Anna Estep-Tadrzak, this is for entertainment purposes only.
This has been an "Original" Misfits Audio Special. All rights copyrighted 2009
5 Comments to "Enchanted House of Doors"