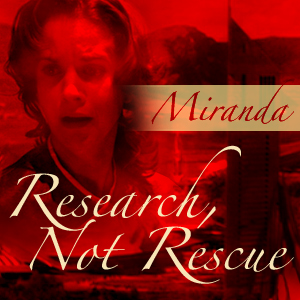 Miranda: Survivor's Story "Research Not Rescue"
[ 3:29 ]
Play in Popup
|
Download
(1148)
Concept of Alexa Chipman
Dr. Caron insists that they gather images of the bodies on Miranda, but the team is caught out in the open as Reavers attack.
Featuring the voice talent of:
Survivor – Alexa Chipman
Dr. Caron – Antonia Gottesman
Doctor Benkai – Alex Gilmour
Dr. McDowell – Gwendolyn Jensen-Woodard
Reavers – Capt. John Tadrzak, Alexa Chipman, Alex GIlmour, Michael Hudson
Sound Effects by:
Alexa Chipman, Stevie K. Farnaby, Bill Hollweg, Paul Mannering and grsites.com
Music by:
Kevin MacLeod "Rising Game"
Creative Commons – No Derivatives – Non Commercial – Attribution – 3.0
All characters/etc property of Joss Whedon & Fox, this is for entertainment purposes only, no copyright infringement is intended. Stay shiny!