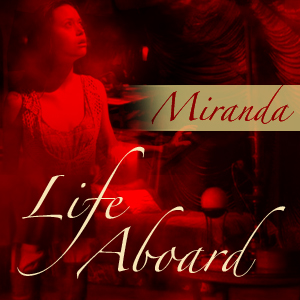 Miranda: Survivor's Story "Life Aboard"
[ 0:01 ]
Play in Popup
|
Download
(1181)
Concept of Alexa Chipman
Safely in the black, Anoria explores her new ship, and we are taken on a tour of the layout. Just as she is finishing a look through the cargo area, the computer detects another ship in the vicinity.
Featuring the voice talent of:
Survivor – Alexa Chipman
Computer Voice – Katrina Joyner
Sound Effects by:
Alexa Chipman, Stevie K. Farnaby, Bill Hollweg, Paul Mannering and grsites.com
Music by:
Kevin MacLeod "Pennsylvania Rose", "DD Groove"
Creative Commons – No Derivatives – Non Commercial – Attribution – 3.0
All characters/etc property of Joss Whedon & Fox, this is for entertainment purposes only, no copyright infringement is intended. Stay shiny!
One Comment to "Miranda: Survivor's Story "Life Aboard""