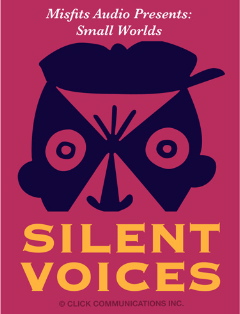 If history could talk we'd have to rewrite all the history books.
STARRING:
Jon Specht as The Announcer.
Julie Hoverson and
Alex Norton as the Archeologists.
Roberto Suarez at Ramón;
CREW:
Colin Thornton, Writer and Producer.
Jim Smagata, Mixer.
April Sadowski, Webmaster.
Cap.John Tadrzak, Executive Producer and CEO of Misfits Audio Productions
Special Thanks to Mike Murphy for all his help.
This production is presented by Misfits Audio Productions and is for entertainment purposes only; no money has been or will be made from this production. Misfits Audio Productions – Copyright 2012.

Standard Podcast
[ 7:10 ]
Play in Popup
|
Download
(142)