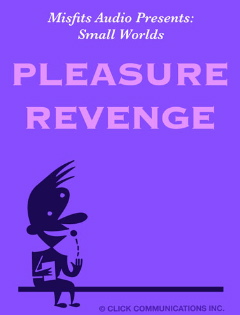 You should not listen to this on an empty stomach.
STARRING:
Jon Specht as The Announcer.
Jennifer Allen as the Cook
Doug Barron as the Principal, and
Sophie & Eloise Allen-Barron as the Students.
CREW:
Colin Thornton, Writer and Producer.
Jim Smagata, Mixer.
April Sadowski, Webmaster.
Cap.John Tadrzak, Executive Producer and CEO of Misfits Audio Productions
This production is presented by Misfits Audio Productions and is for entertainment purposes only; no money has been or will be made from this production. Misfits Audio Productions – Copyright 2012.

Standard Podcast
[ 4:03 ]
Play in Popup
|
Download
(341)