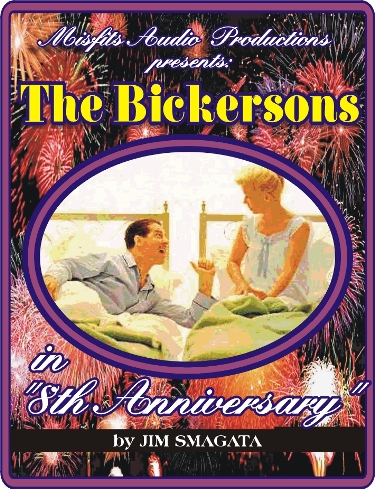 Uh-oh! Did John forget that it was his and Blanche's Anniversary?
Featuring:
Blanche – Kylah Thomson
John – Murray Retread
Announcer – Capt.John Tadrzak.
Script by Philip Rapp
Edited, Produced, Directed and Mixed by Jim Smagata
Illustrated by Ted Sanderson
Music by Kevin McLeod- "of Incompetech.com"
Webmaster: April Sadowski
Capt. John Tadrzak is the CEO of MisfitsAudio
Misfits Audio Productions Copyright 2012.

Standard Podcast
[ 6:05 ]
Play in Popup
|
Download
(261)