Strange Stories #6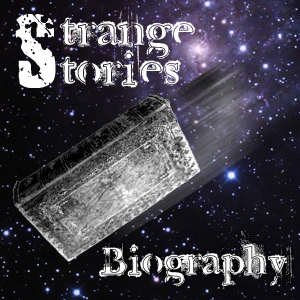 An angel asks for a man's help in finding a problematic Heavenly possession that has fallen to Earth.

SS6_Biography
[ 30:29 ]
Play in Popup
|
Download
(2411)
Cast:
H KEITH LYONS as Brian Russo,
PETER KATT as Jonathan Willoway,
JULIE HOVERSON as the Narrator,
H KEITH LYONS as Louie
NAE MARIE as Mrs. Leibowitz,
H KEITH LYONS as Cortez,
BERNADETTE GROVES as Mrs. Pamela Wentworth, and
H KEITH LYONS as St. Peter.
"Biography" was written by Mike Murphy.
Producer: Katie Dehnart
Assistant Producer: Mike Murphy
Mixer/Sound effects: Jim Smagata
Script Editor: Arlene Osborne
Webmaster: April Sadowski

7 Comments to "Strange Stories 6 "Biography""