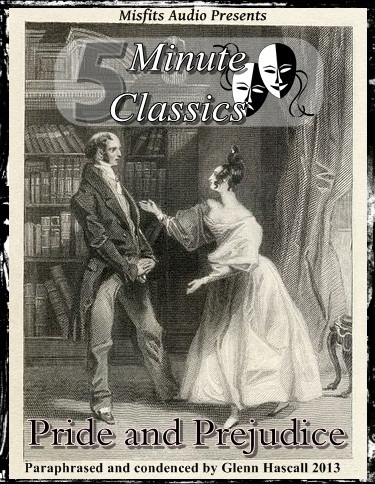 Misfits Audio brings the classic Pride and Prejudice to life in a highly condensed fashion. Elizabeth, Jane, and many of the other beloved cast members show up for a retelling that is just five minutes long (give or take). Add a little humor and you have the start of a new series – 5 Minute Classics.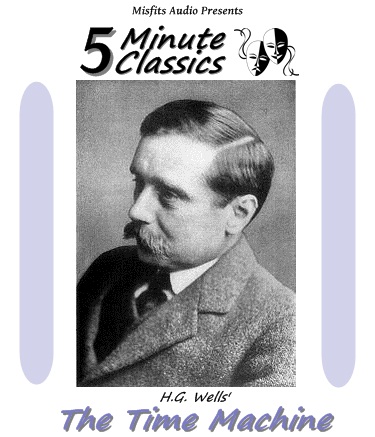 You think you know H.G. Wells and his story The Time Machine. at Misfits Audio We worked overtime to condense the story to fit your busy schedule. Get the whole story (give or take) in 5 minutes (more or less). It's literary classics with a twist.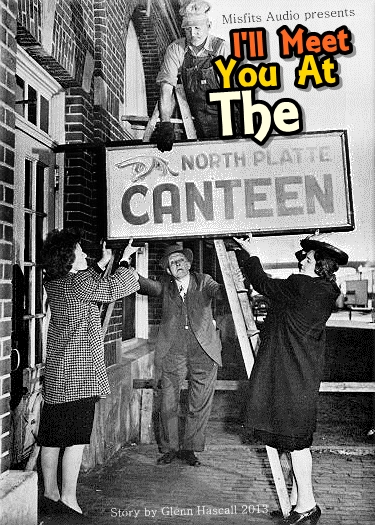 Centered around the historic North Platte Canteen during World War II this drama inspires devotion to country, promises kept, and the real stuff of American life in the 1940s. A love story that will be worth listening to again any time of year.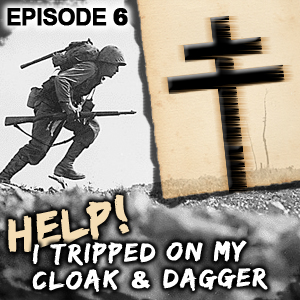 Written by Artemis Riddle
Mixed by  Joshua W. Miller
Allied Forces have landed on D-Day, can our brave lads defeat the Germans and free France?
Featuring the voice talent of:
Lt. John Smith (O.S.S.) – Douglas Barbieri
"Canard" Robert Dumas (Resistance) – Abner Senires
"Hibou" Dr. Claude Gaudin (Resistance) – Alex Gilmour
Sgt. Oliver Hamilton (S.A.S) – Alan aka Kirok of L'Stok
"Phenix" Monique Blanchette (Resistance) – Elaine Barrett
Major Ernst Grunwald (Gestapo) – Jeremy Corke
Henri Chardin (Milice) – Scott D. Harris
Hans Biermann (Gestapo) – Abner Senires
Major Hall (O.S.S.) – Capt. John Tadrzak
British Pilot (R.A.F) – David Maciver
Lt. Lee (O.S.S.) & Narrator – Michael Liebmann
Music by:
Kevin MacLeod "Hot Swing", "I Knew a Guy"
Creative Commons – No Derivatives – Non Commercial – Attribution – 3.0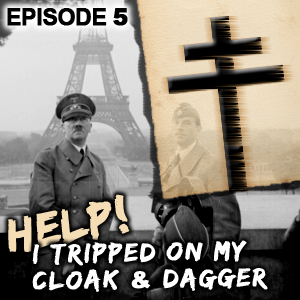 Written by Artemis Riddle
Mixed by Rich Matheson
Lt. Smith comes up with a plan to steal munitions, but the Gestapo suspect a leak at HQ and take steps to trap the resistance.
Featuring the voice talent of:
Lt. John Smith (O.S.S.) – Douglas Barbieri
"Canard" Robert Dumas (Resistance) – Abner Senires
"Hibou" Dr. Claude Gaudin (Resistance) – Alex Gilmour
Sgt. Oliver Hamilton (S.A.S) – Alan aka Kirok of L'Stok
Bourreau – Gary Cobbum
"Phenix" Monique Blanchette (Resistance) – Elaine Barrett
Major Ernst Grunwald (Gestapo) – Jeremy Corke
Henri Chardin (Milice) – Scott D. Harris
Hans Biermann (Gestapo) – Abner Senires
German – Stevie K. Farnaby
Narrator – Michael Liebmann
Music by:
Kevin MacLeod "Hot Swing", "I Knew a Guy"
Creative Commons – No Derivatives – Non Commercial – Attribution – 3.0