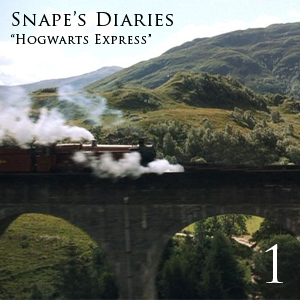 Snape's Diaries Episode 1
[ 25:33 ]
Play in Popup
|
Download
(1993)
Set during the Marauders Era of Hogwarts, it is from Snape's point of view, as it is about time he had a proper series to himself. This is a seven episode season.
Being the pilot the actors and va directing are still a bit rough so be kind to it and give episode 2 a chance

the mixing is by the fantastic April Sadowski.
9 Comments to "Snape's Diaries Episode 1 "Hogwarts Express""