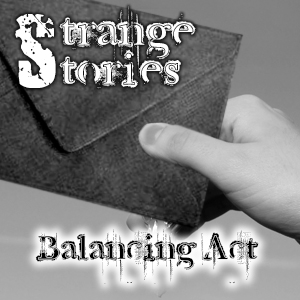 When an alien race conquers Earth, a young man ignores a summons to be euthanized, putting the entire population at risk of annihilation.

Standard Podcast
[ 35:27 ]
Play in Popup
|
Download
(3859)
NARRATOR: STEVE ANDERSON.
Cast:
LAURA BEDNARSKI as Gloria,
ERICA RISBERG as Linda,
ELEIECE KRAWIEC as Ms. Day,
RUSSELL GOLD as President Connors,
JAN ANDERSON as Klorn,
MELISSA EXELBERTH as Mrs. Backus,
JOE STOFKO as Mr. Whitlock,
RUSSELL GOLD as Mr. Backus,
BILLY FLYNN as Colin Backus,
MAUREEN BOUTILIER as Riley Saunders,
MICHAEL SIMPKINS as the radio voice,
HEATHER E. L. FARRAR as Mrs. Saunders,
GLENN HASCALL as Agent Carson,
REBECCA THOMAS as anchorwoman #1,
MAUREEN BOUTILIER as anchorwoman #2,
ERICA RISBERG as the clerk,
JAN ANDERSON as the driver,
LAMPROS LIONTOS as the radio announcer, and
GLENN HASCALL as Pother.
Written and produced by Mike Murphy
Assistant Producer and Webmaster: Capt. John Tadrzak
Mixer: Daniel Krempa
Script Editor: Arlene Osborne
Art Director: Alexa Chipman
Music for the series was composed and performed by William Chrapcynski. Please visit his website at www.pureshift.com.
All the characters portrayed herein are fictitious. Any resemblance to actual persons, living or dead, is purely coincidental.
© 2014 by Misfits Audio. All rights reserved.
One Comment to "Misfits Audio presents: Strange Stories: "Balancing Act""