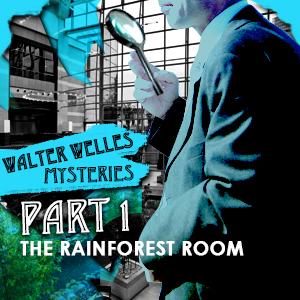 Standard Podcast
[ 29:28 ]
Play in Popup
|
Download
(136)

Semi-Forgotten World-Class Detective Walter Welles has run out of money, thankfully his sense of direction leads him to a new case.
Episode 1 – The Devil's Masseuse
Cast:
Chris Marcellus as Walter Welles
Rebecca Thomas as Poppy North
Rebecca Thomas as Elizabeth Pilgrim
Eliece Krawiec as Jennifer Hollandaise
Terry Cooper as Mathias
James Smagata as David, in the elevator
Jennifer Anne Scott as Paige, in the elevator
Emily Goodyear as the Repossessor, and
Russell Gold as Robert.
The series was created, produced, edited, and written by Jake Lewsey.
Assistant Producer and Webmaster: Capt. John Tadrzak.
Script Editors: Jim Smagata, Mike Murphy, Eleiece Krawiec
Art Director: Alexa Chipman
All the characters portrayed herein are fictitious. Any resemblance to actual persons – living or dead – is purely coincidental.
© 2017 by Misfits Audio. All rights reserved.