Misfits Audio Productions Highlights
Welcome to Misfits Audio - your home for great audio theater of all types with serials and single shows. MisfitsAudio is an all-volunteer group dedicated to bringing you new family-friendly audio entertainment every Monday. Donations to help keep us up and running would be greatly appreciated.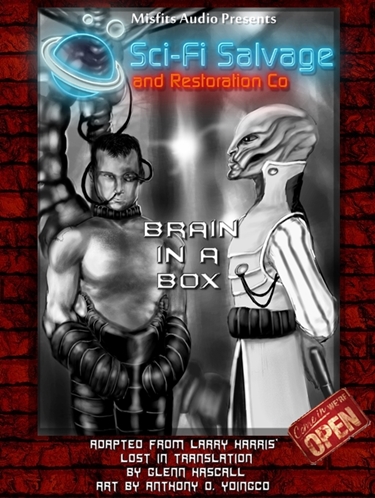 Standard Podcast
[ 27:30 ]
Play in Popup
|
Download
(131)

What happens when someone who comes from a democratic form of government visits a planet with a totalitarian government. How does democracy confuse the ruler of Tr'en? What does it mean. What can be learned. Join the Storykeeper as he shares this piece of science fiction inspired by a short story by Larry M. Harris.
Thanks for listening to Sci-Fi Salvage and Restoration Co. – Episode 3 – "Brain in a Box" Don't forget to check out the complete cast members by clicking (more).